Backups
The 'Backup' area contains a list of all automatic and manual backups for each of your controllers. EZLogic automatically creates a daily backup of your current configuration at 3 AM every day, covering every controller added to your account. You can also create an on-demand backup at any time by clicking the 'Create Backup' link.
Click 'Settings' > 'Backups' in the left-hand menu to open the interface: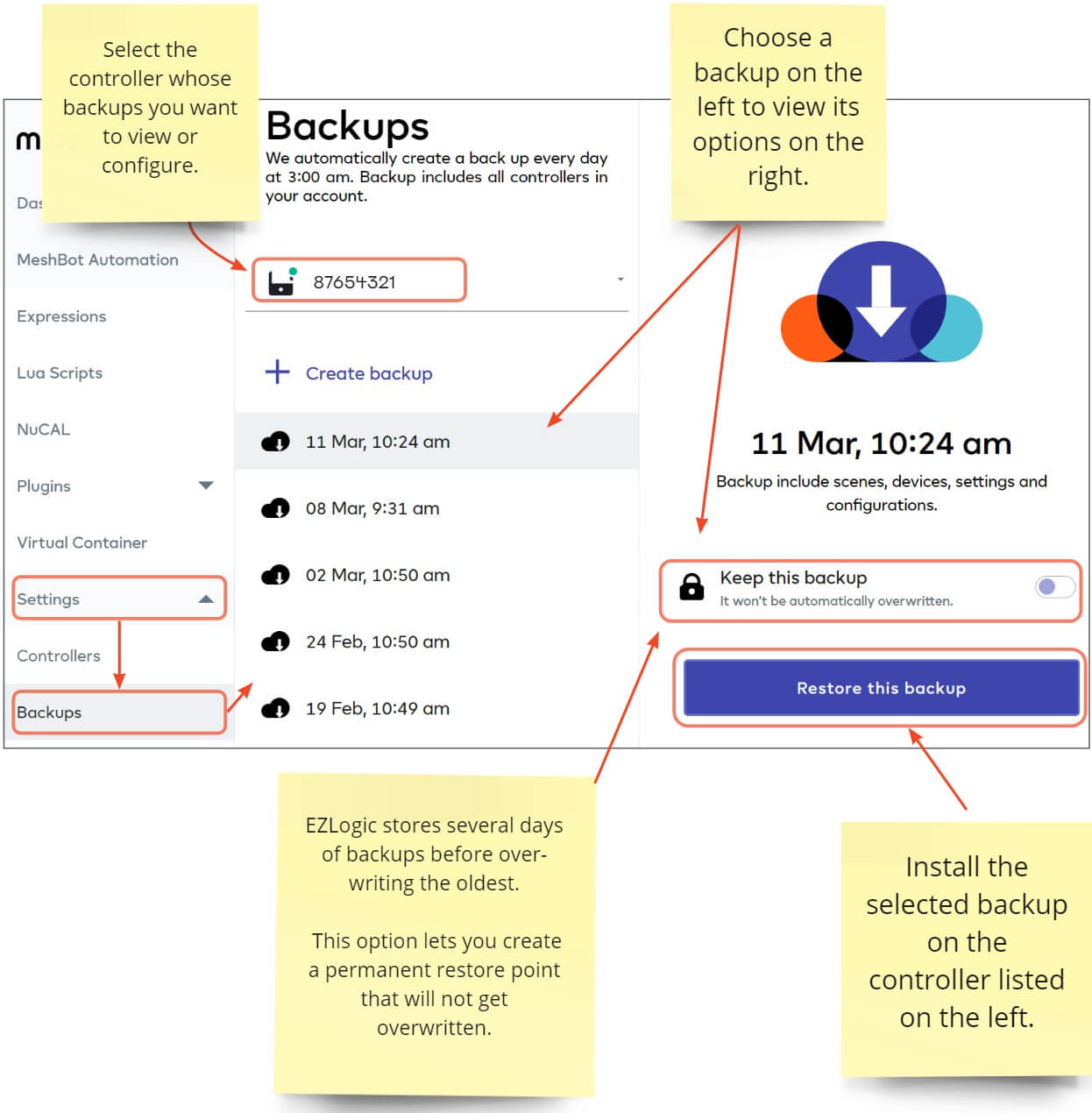 Why do I need backups?
One-click restore — Get EZLogic up and running again in minutes should there be a problem with your controller or a loss of data.
Failsafe protection — Run an on-demand backup just prior to installing new firmware on your controller, or before testing major changes to your dashboard or network setup.
Avoid downtime and security lapses — Automation plays an increasingly vital role in the security and productivity of home and work environments. Restoring from a backup in the event of a failure lets you make sure any interruptions are kept to an absolute minimum.
Reliable, secure storage — Your backups are securely encrypted and stored on our highly secure, always-available cloud servers. They will always be available to your account whenever you need them.
What's included in each backup?
Each backup contains the following items per controller:
Meshbots created on the controller in EZLogic
Physical devices added to your account for the controller *
Virtual devices created in the virtual container
Device Associations
Expressions and variables that you have created
Lua Scripts you have saved to 'My Private Scripts'
* Scope of backup
Each backup covers your entire EZLogic setup at the time the backup was created, but will not restore physical devices if they have been removed / become unpaired from your controller. For example, if your controller suffers a hard crash which clears your devices.
You will first need to re-import any lost devices and your Z-Wave network via the Vera web UI. Vera creates a daily backup of your controllers and Z-Wave network.
Log into your Vera account at https://home.getvera.com/users/login.
Connect to the controller you want to configure.
Click 'Settings' > 'Backup'.
Choose the backup to which you want to restore your controller. The most recent backup is at the top of the list.
Click the 'Restore' link: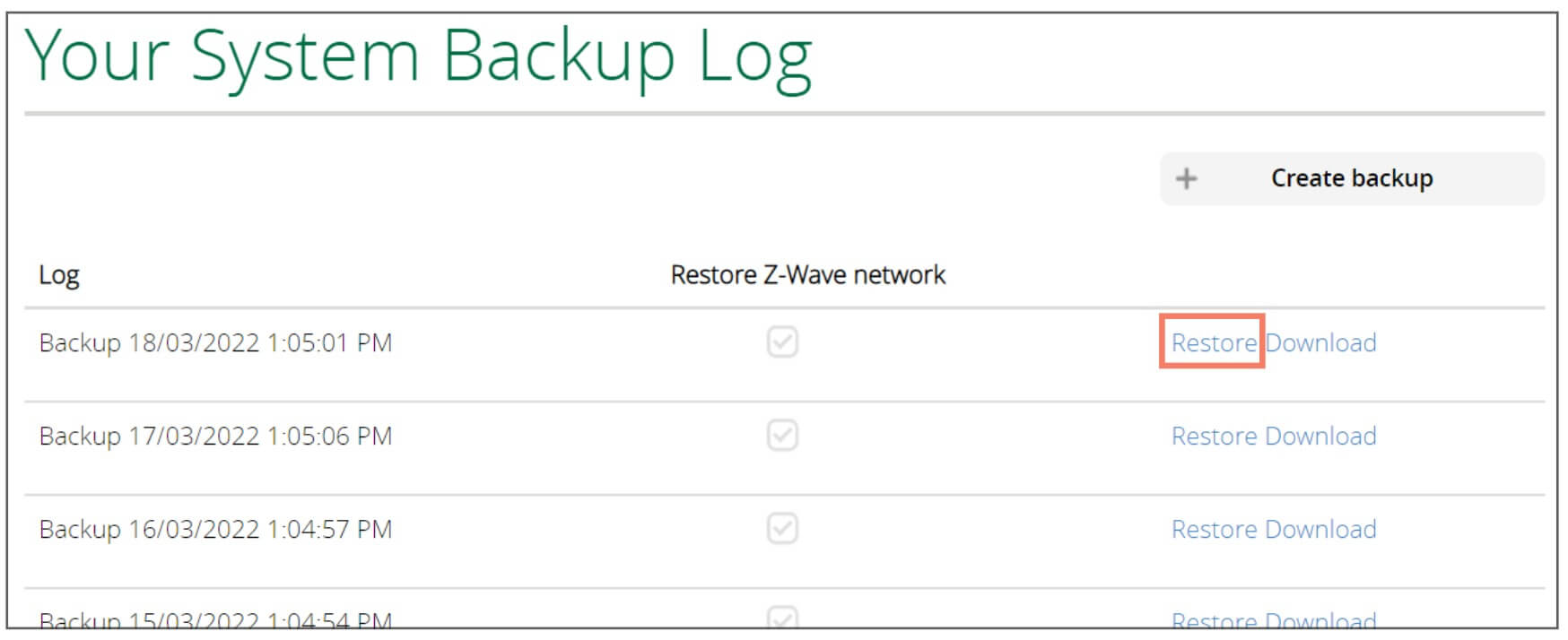 Repeat the process for all controllers on your network.
Log into EZLogic and use the restore backup feature on each controller if required.
More information on Vera backups is available on this help page.