Ezlo Yamaha RX Plugin
The Yamaha RX plugin lets you integrate Yamaha receivers into your automated Ezlo network. Once installed and configured, you can control your receivers via EZLogic meshbots and the dynamic dashboard.
Login to EZLogic then click 'Plugins' > 'Edge Plugins' in the left-hand menu: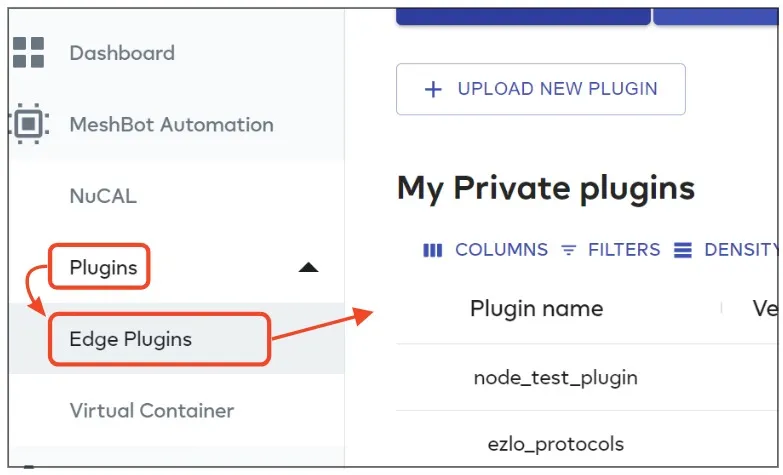 Click 'Marketplace', locate the 'Yamaha RX' row then click 'Copy to my Ezlo':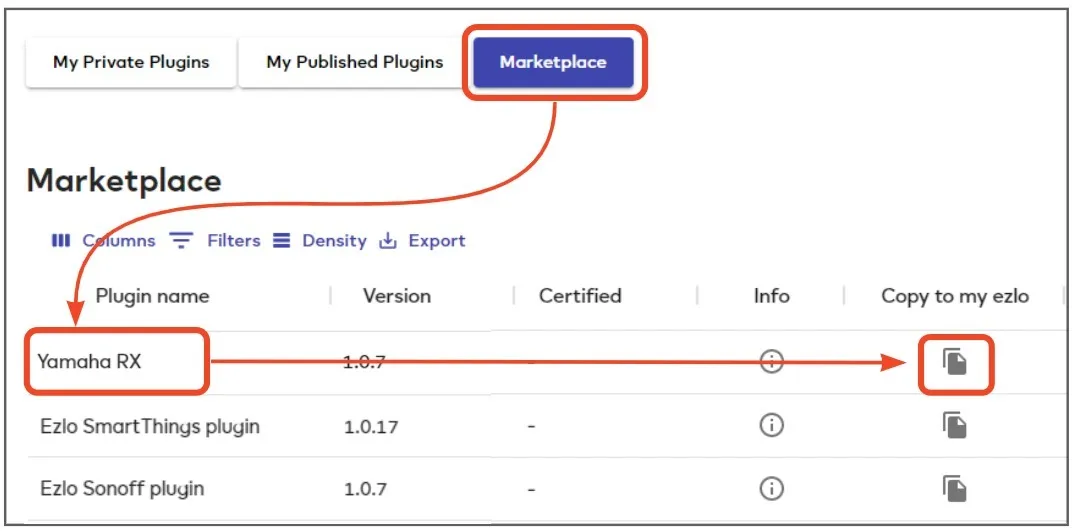 Next, click 'My Private Plugins' at the top of the screen.
Locate the Yamaha RX plugin row then click 'Manage Installations'.
Choose the controller you want to use then click 'Install':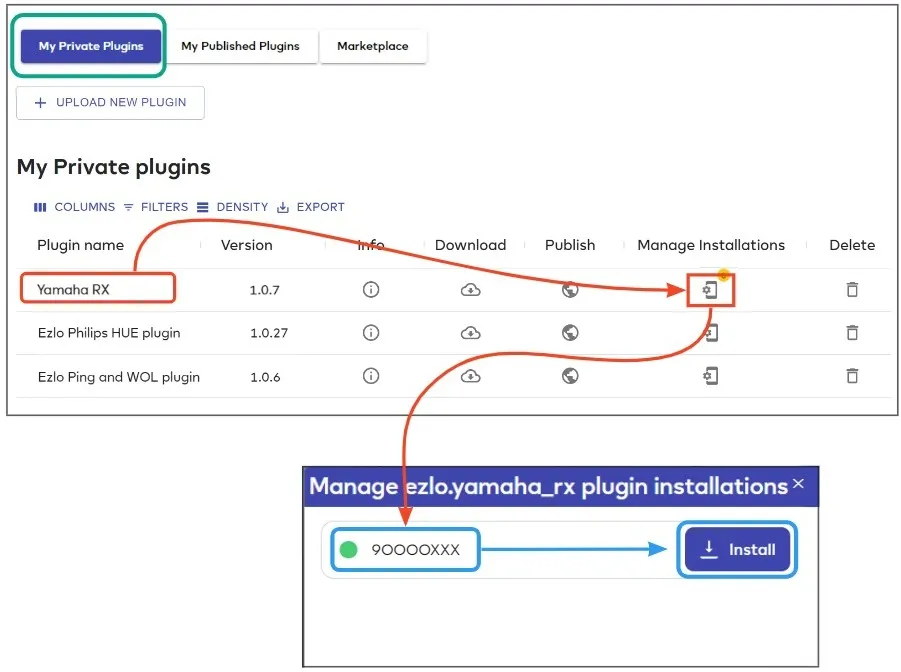 After installation, click the 'Manage Installations' icon again then click the 'Configure' button next to your chosen controller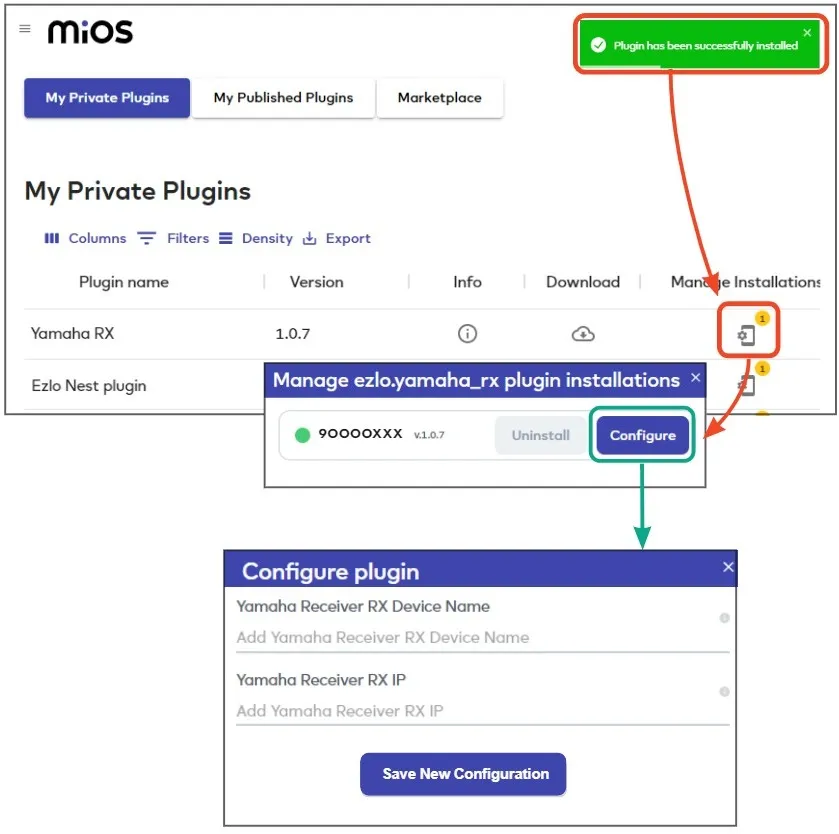 Complete the form as follows:
Device Name – Choose a name that lets you easily identify your Yamaha virtual device. For example, 'Ezlo Yamaha Receiver Device'. This device establishes the connection between your Ezlo hub and your physical Yamaha receiver.
IP Address – Enter the local IP address of the target Yamaha device. Tools such as the Advanced IP scanner and Fing can help you find the IP address if you need help.
Click 'Save new configuration' to create your virtual Yamaha device