Ezlo myQ Plugin
The myQ plugin lets you integrate myQ enabled garage door openers, locks and cameras into your Ezlo network. This allows you to control myQ compatible devices via EZLogic meshbots and our mobile apps.
You must have a myQ account and have onboarded your devices to it before this plugin will work. Our plugin uses this information to add your myQ devices to your Ezlo controller.
You can create an account and on-board devices at https://www.myq.com/ if you have not done so already.
Install and setup the myQ Plugin
Login to EZLogic then click 'Plugins' > 'Edge Plugins' in the left-hand menu: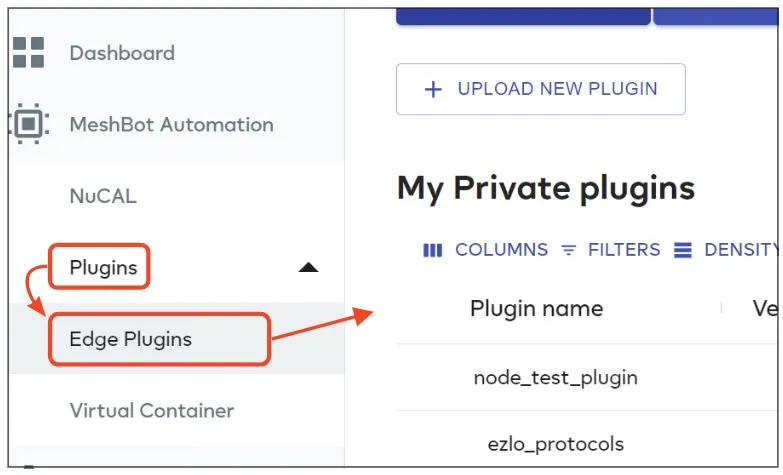 Click 'Marketplace', locate the 'MyQ Plugin' row then click 'Copy to my Ezlo':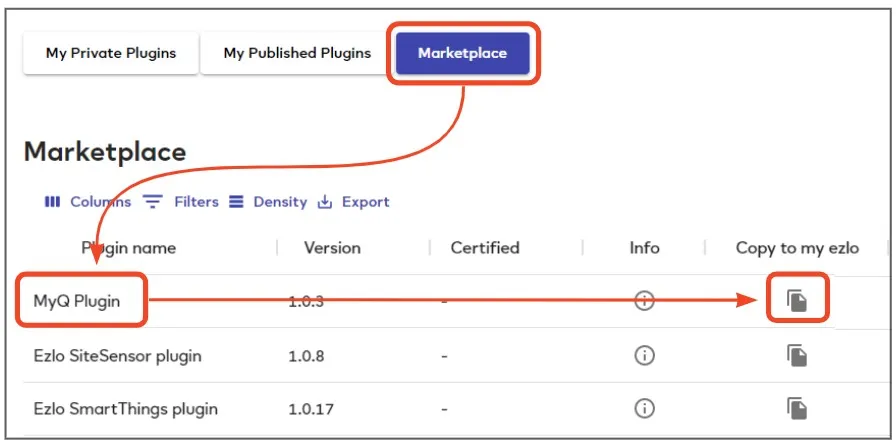 Next, click the 'My Private Plugins' button along the top of the screen.
Locate the 'MyQ Plugin' row then click 'Manage Installations'.
Choose the controller you want to use then click 'Install':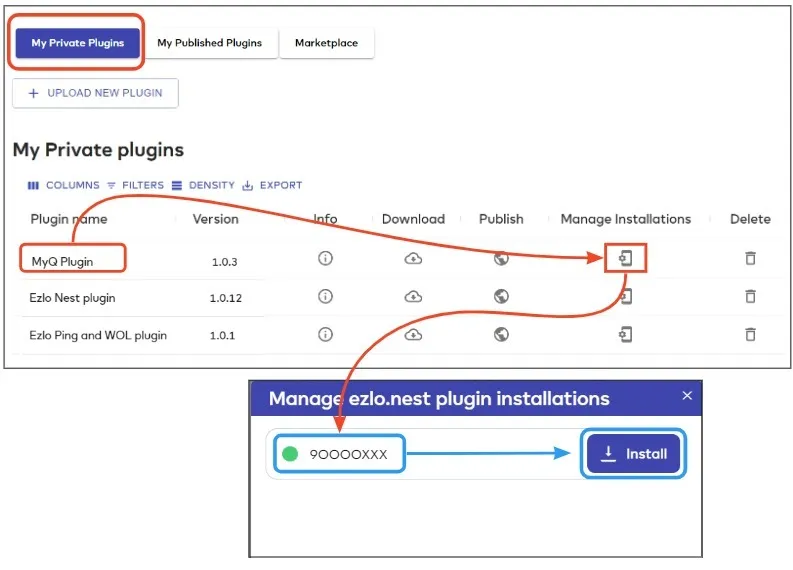 After successful installation, the dialog box will show a 'Configure' button. Click the button then enter your myQ username and password: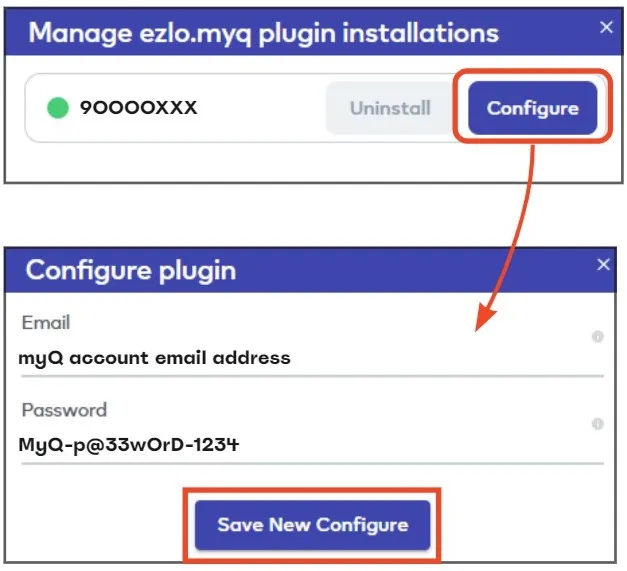 Click 'Save New Configuration'. The plugin will take a few minutes to retrieve and import your devices from your myQ account.
Tip – After installation, you can get back to this login screen at any time by clicking 'Manage Installations' in the myQ plugin row.
Your imported myQ devices will appear in the devices area: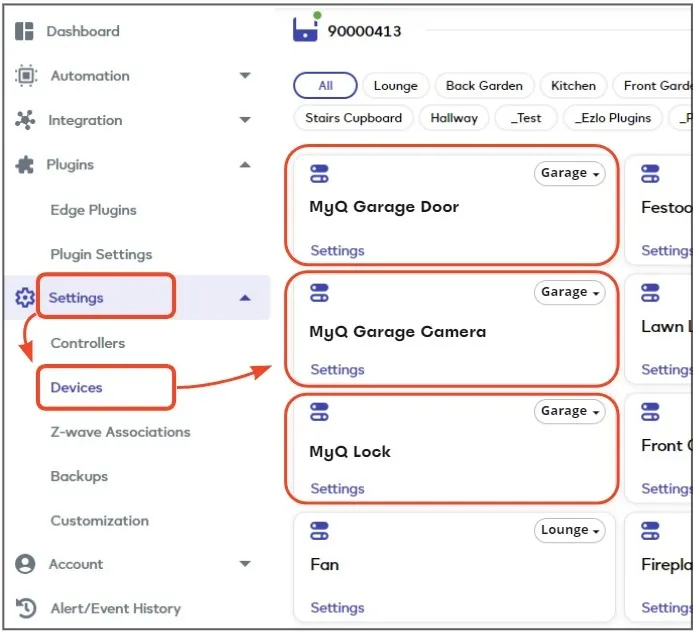 You can control them via their dashboard tiles and add them to meshbot triggers and actions: