C: Local Variable
'Local Variable' is a meshbot controllable which lets you update the value of an existing variable in an action:

Updating the value of a variable will affect all meshbot triggers which feature that variable.
You must have saved at least one variable before you can use this controllable type.
Click 'Advanced Scripting' > 'Variables' > 'Add New Variable' to create a new variable: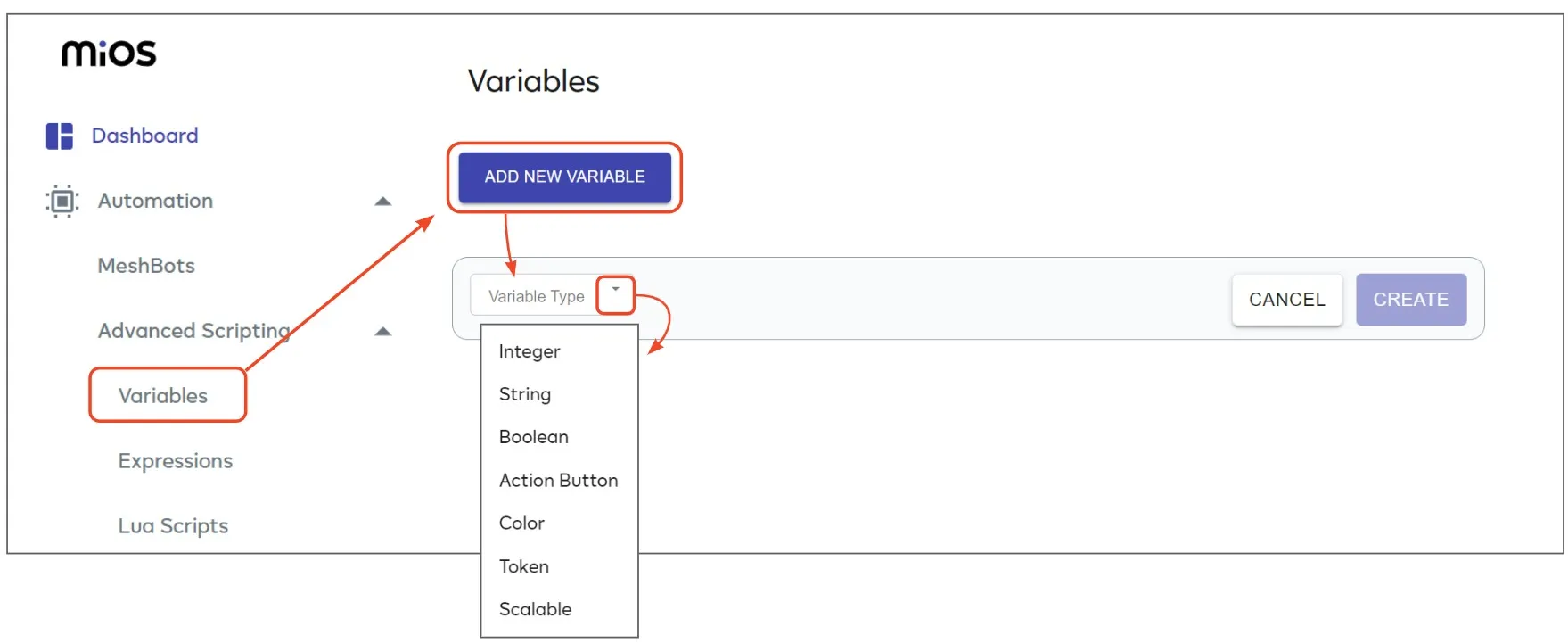 You can create and set values of the following types of variables:

Integer
String
Boolean
Color
Token
Scalable

See the variables help page if you want to learn more about variable types and how to use them in meshbots.
Click here for an example of how to update a variable in an action and use its new value to trigger a scene.
There is another, more detailed example of how to use variables on this page.