How to create and run scenes using Hue Lamps
How to Create and Run Scenes Using Hue Lamps
These light bulbs are here to bring hue to your life, as well as deliver clear and crisp light for all shades. They do not just look great, but they are also practical, given that they dim, flash, and pulse. They can also screw straight into your current light fittings!
This guide will teach you how to:
Create and customize scenes using Hue Lamps in your Vera network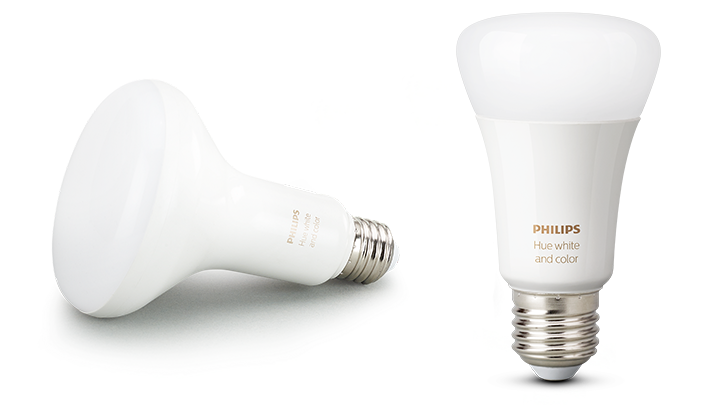 Prerequisites
Having the Hue Bridge paired with your Vera controller
Having at least one Hue Lamp connected to the Hue Bridge
Create a Scene
Access your Vera controller dashboard
Locate the Philips Hue Plugin and enable it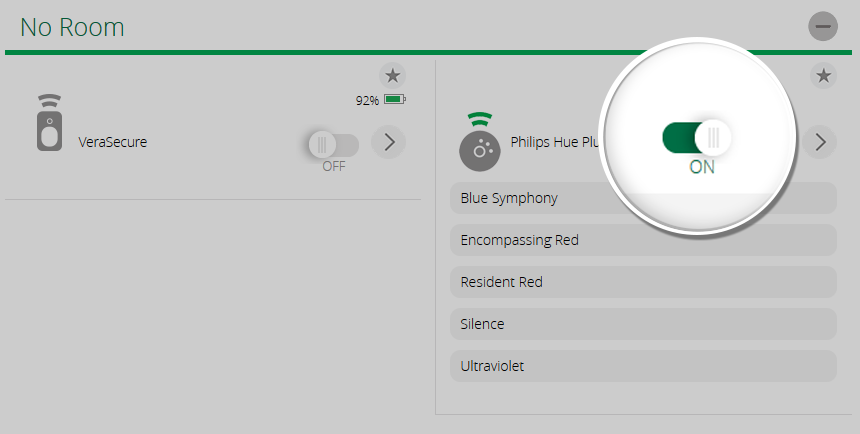 Note: The names displayed below the Plugin device represent the scenes added to the list of favorites. Note that you can only have 6 favorite scenes in this list.
3. Click the right angle arrow icon in order to get to the list of settings
4. Click the Hue Presets List tab, which displays the list of scenes on the Philips Hue bridge device in alphabetical order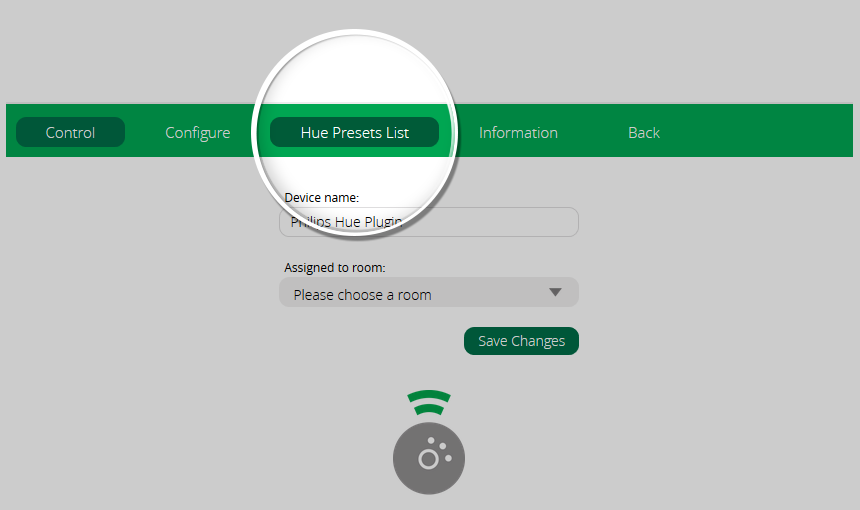 5. Click Create New Scene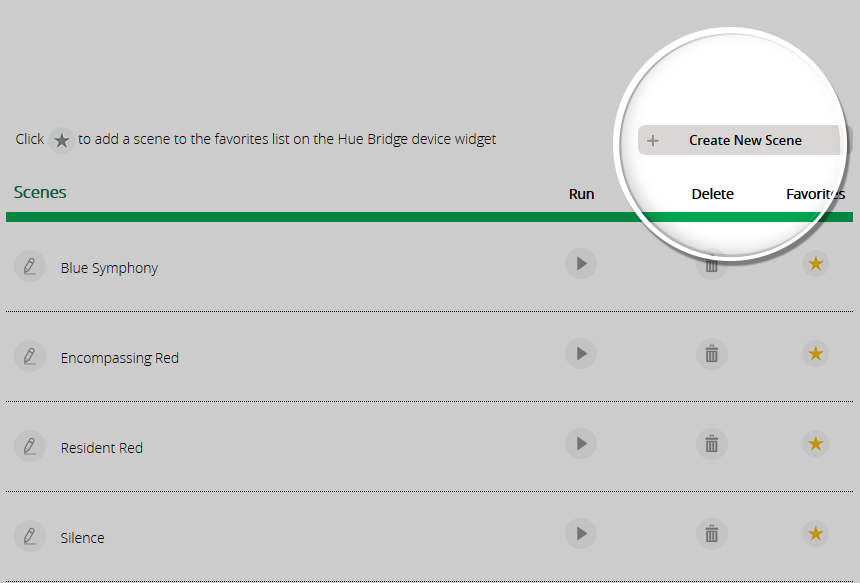 6. Select any of the lights you want to have in your scene, choose a name for the new scene, and click Next Step
If you change your mind, just hit Cancel, in which case a pop-up is displayed, asking you to confirm that you wish to get back to the scenes overview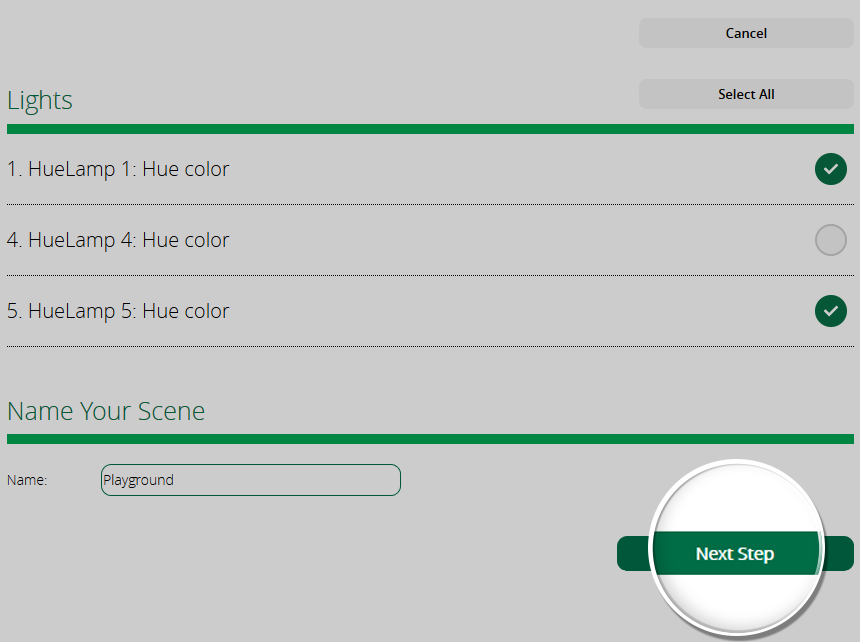 7. Select the color transition time and a color from the 2 pickers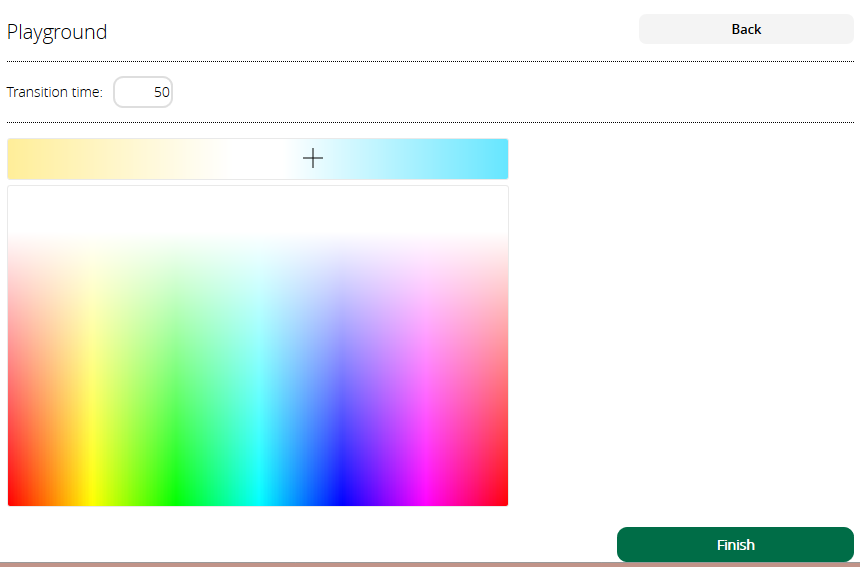 8. Select the light(s) on which the chosen color applies, as well as the level of light, and click OK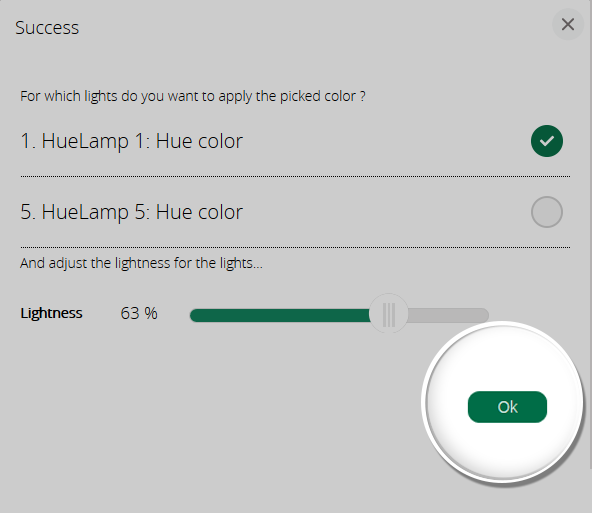 9. The selected lights, the color, and the level of lightness are displayed in a group below the color temperature picker. If you wish to select a new color, it is important to know that the pop-up will look different; it will only highlight the lights that were not already selected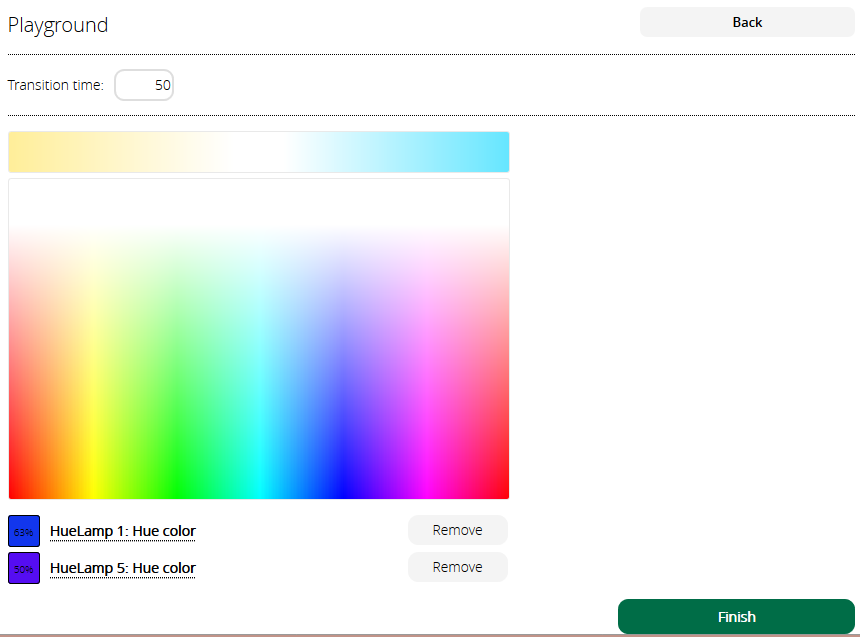 10. If successful, the user will receive a confirmation message and be redirected back to the list of scenes
You can easily integrate Philips HUE lights with the other devices you have on your Vera by using it with Vera Scenes.