How to Add Zigbee Devices
Add Z-Wave Devices
Each device must first be added to your Ezlo or Vera controller in order for it to be recognized and controlled. This process is called adding devices. When you add a device, you are establishing a communications link between the device and the controller. The controller uses various communication protocols to speak with the devices, including Z-Wave, Ethernet, and Wi-Fi.
This guide will teach you how to pair your devices with your Ezlo or Vera controller.
Pair your first Z-Wave Device
1. Go to Dashboard > Devices > Add devices in the Vera app and select or search the name or type of device that you want to pair: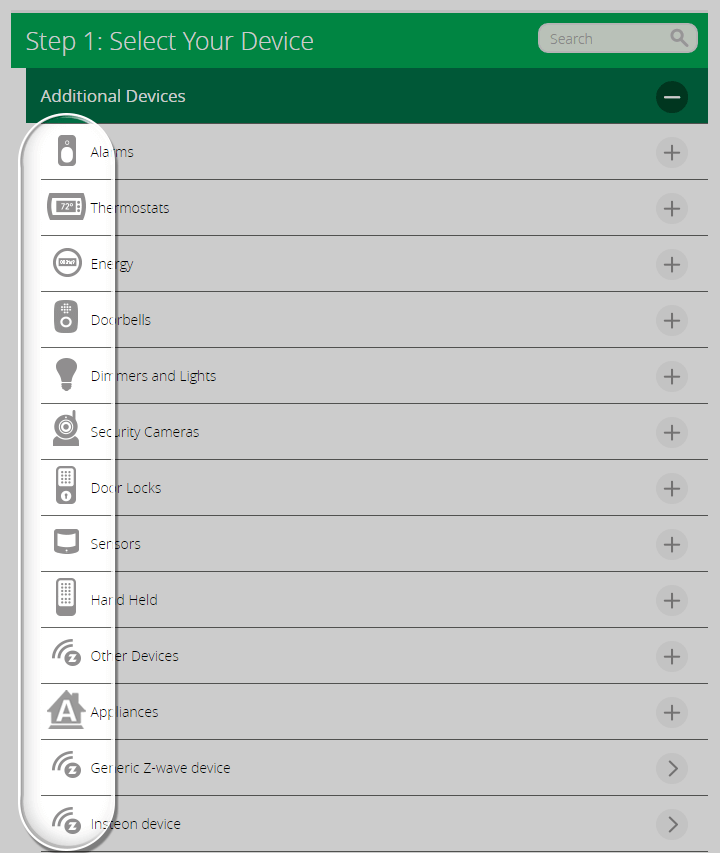 2. Suppose you wish to add a Fibaro FGK001 Door/Window Sensor, which sends notifications or performs custom actions when doors or windows are opened or closed. Expand the "Sensors" section and choose the corresponding model: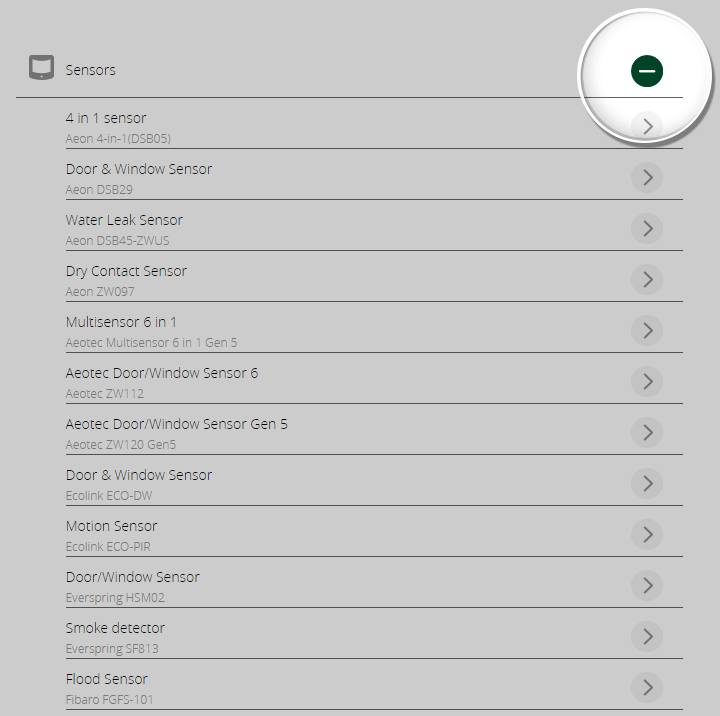 3. To pair the device with your controller, insert the battery as shown on the screen, then click Next: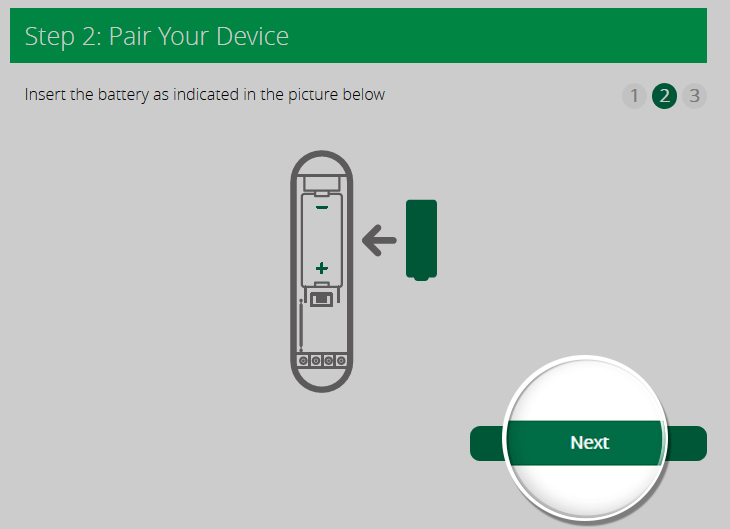 4. Once the blue message at the top of the page says Add new device now…, click the button on the bottom of the sensor 3 times, very quickly, to pair it with your controller: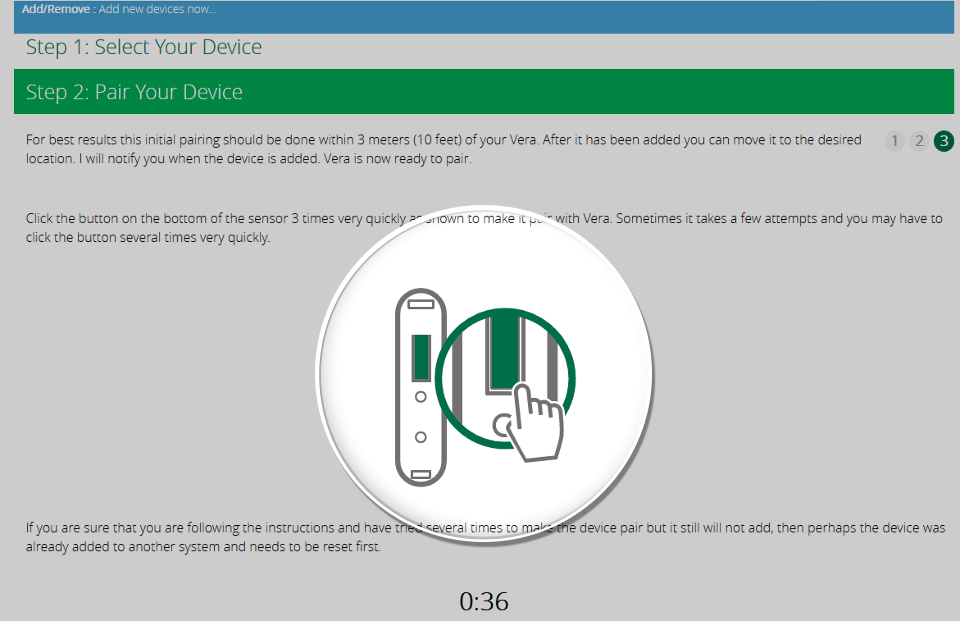 5. If successful, you will get a blue message at the top of the page saying Device was configured and a Device Detected message:

6. To finish, choose a name for the new device, add the device to favorites (optional), assign it to a room, and click Finish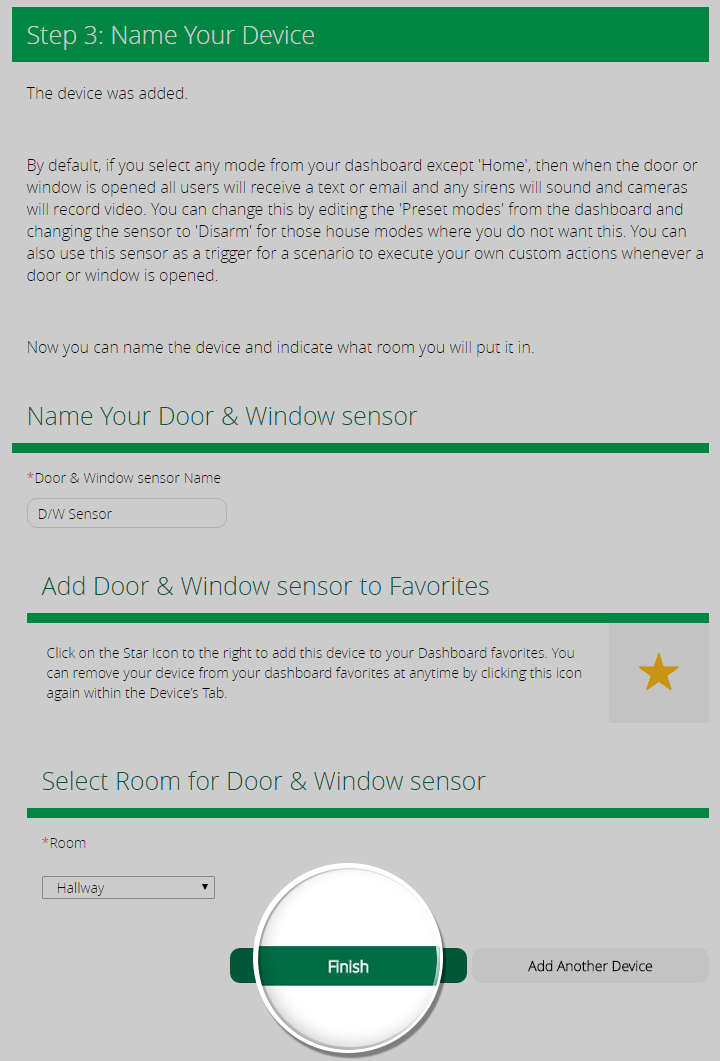 NOTE: If the room does not exist, click Add Room in the list, and create a name for the new room.
7. You will be redirected back to the Devices list containing the newly added Door/Window sensor: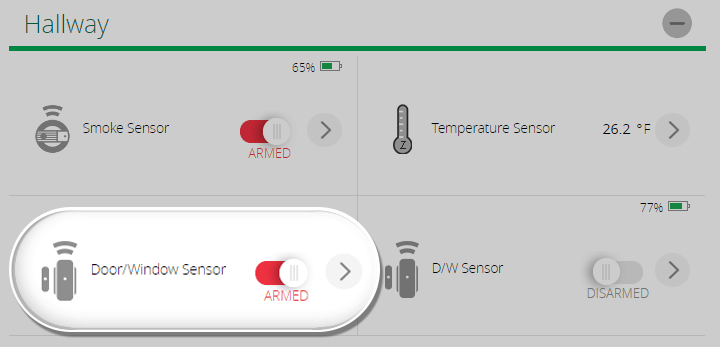 Good to know…
Each device must communicate wirelessly with the controller. For the process to be successful, the device must already be set up to communicate with the controller, so that all devices can recognize each other using wireless signals.
Most devices use the Z-Wave protocol for wireless communications. Other devices, such as cameras, use Wi-Fi for wireless communications. For Z-Wave, the process of establishing a link is called "pairing" or "including". For security reasons, the range for pairing is sometimes deliberately limited to about 3-feet (approx. 1 meter) between the device and the controller. After pairing, the actual working range for all Z-Wave devices is about 30-feet, depending on the materials in the way. It is possible to extend the range by adding a repeater. In some cases, you may need to bring the device to within 3-feet of the controller.